Entrust your financial brand to the only ABA endorsed solution.
Expedite due diligence
with the ABA endorsed vendor management process. Gremlin Social Guardian™ is endorsed by the American Bankers Association.
Learn more...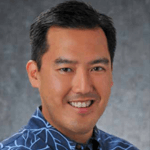 "Our Council identified a great need for support regarding banks' social media initiatives – particularly monitoring and compliance. After researching the industry leaders, ABA selected Gremlin Social, who has proven expertise in social media management for banking and financial services."

- Bryan Luke, ABA Endorsed Solutions Banker Advisory Council
We make social media for banks easy & compliant
so you don't get left behind.
HERE'S HOW IT WORKS...
Social Media Management
Access and post to your social networks all in one place on the Gremlin Social dashboard.
Schedule your posts at the optimal time and frequency.
Store and organize your team's content to post at their convenience.
MORE MARKETING FEATURES
GET A DEMO
Create a team workflow. Speed up the approval process.
Gremlin's social media compliance software allows account owners to enable team access to social network accounts with ease.
Easily prevent posts with restricted keywords or phrases.
Approve content before publishing to corporate and employee social media.
MORE COMPLIANCE FEATURES
GET A DEMO
Build & Educate Online Communities
Manage Facebook, Twitter, and LinkedIn in one place.
Enable employees to post content approved by your team to personal accounts with the Gremlin Content Library.
Connect with customers and assign posts from them to the appropriate team member.
GET A DEMO




New! Brand Guardian Now Included

ADVANCED BRAND MONITORING FOR BANKS





Gremlin Social now includes Gremlin Brand Guardian, a keyword and mention tracking tool that monitors the web for mentions of your brand name, products, and keywords on sites including news, blogs, and social media.



Learn More
But don't take our word for it.
Here's what our customers are saying...

"We are held accountable for any post that is made according to the FFIEC. With Gremlin Social, our posts go through approval, filtration, are archived and can be retrieved for auditing purposes"

- Mike Cruz, Digital Marketing Director
T

he

BANK OF EDWARDSVILLE

"Gremlin Social has allowed us to have peace of mind that we are being compliant on all our social sites. It has allowed an easy and seamless way to post while including our compliance team in the work flow. It also has given us a way to have 4 Mortgage Lenders present on social as well, which has been wonderful."

- Heather Koltermann, Senior Marketing Representative


First Bank Financial Centre


"Gremlin makes social media easy, even for a novice. The Gremlin tools allow you to do what you need in just 15 minutes a week. Easily and compliantly."

- Sean Brennan


FORMERLY OF PULASKI BANK, CURRENTLY WITH USA MORTGAGE
Awards & Recognition
Business Journal
St. Louis Business Journal Innovation Award

Leaders in Tech
Small Business Monthly Leaders in Technology Award

PC World
One of the "5 Top Twitter Applications for Business Users"

SHORTY AWARDS
Best Social Media App Finalist

CIO magazine
Member of the "Best Apps to Manage a Company [Twitter] Account"

Innovators Cup
1st place in "Most Viral" and "Most Innovative"
---