FREE TIP SHEET:
4 Tips for Determining Your Social Media Marketing Spend for 2017
Not sure how social media fits into your marketing budget?
Gremlin Social's Four Tips for Determining Your Social Media Marketing Spend in 2017 shares tips on pricing to help you factor the proper elements into your bank's overall marketing budget -- from content creation and advertising, to the social media platform and personnel needed to help you get the job done.
download the tipsheet and keep it handy for reference.
---
"Our Council identified a great need for support regarding banks' social media initiatives – particularly monitoring and compliance. After researching the industry leaders, ABA selected Gremlin Social, who has proven expertise in social media management for banking and financial services."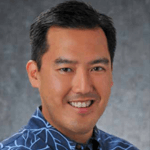 BRYAN LUKE, CHAIRMAN ABA ENDORSED SOLUTIONS BANKER ADVISORY COUNCIL

Entrust your financial brand to
the only ABA endorsed solution.
Expedite due diligence
with the ABA endorsed vendor management process. Gremlin Social Guardian™ is endorsed by the American Bankers Association.