FREE TIP SHEET:
Social Media & Tax Season:

6 Must-Have Content Ideas
How Can Banks Help Customers During Tax Season?
Gremlin Social's Social Media and Tax Season: 6 Must-Have Content Ideas shares tips that will help your customers organize paperwork and know the basics about tax preparation.
Download the tipsheet and keep it handy for reference.
---
"Our Council identified a great need for support regarding banks' social media initiatives – particularly monitoring and compliance. After researching the industry leaders, ABA selected Gremlin Social, who has proven expertise in social media management for banking and financial services."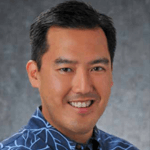 BRYAN LUKE, CHAIRMAN ABA ENDORSED SOLUTIONS BANKER ADVISORY COUNCIL

Entrust your financial brand to
the only ABA endorsed solution.
Expedite due diligence
with the ABA endorsed vendor management process. Gremlin Social Guardian™ is endorsed by the American Bankers Association.